"It is no longer possible to read the beauty of the process by which [completed products] were made, let alone the excitement if you literally see all the possibilities."
Hella Jongerius
So much about ceramics is inherently about the process and these techniques have been effectively unchanged through time.
We started with a pit in the backyard, firing everything underground and letting the smoke and ash finish the surface. Era refers to both old and new, what has been and what's coming. Honoring our first steps and the long tradition of working with clay while adapting it to function in the modern home and kitchen.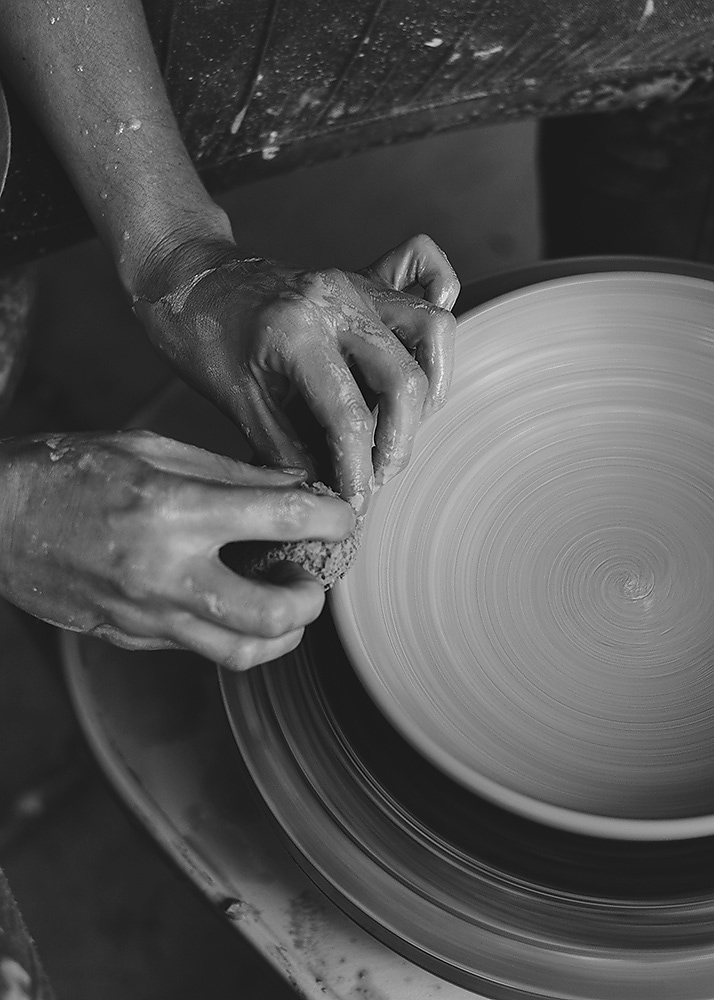 We make everything by hand — each form is thrown on the wheel and every glaze recipe mixed by us.
This allows us to customize our work and experiment along every step of the way. Every bowl is unique and as much as we try to control the process, we look forward to how it may surprise us.
Dinnerware needs the ability to inspire without demanding too much attention. For us, it's a quest to pare down and look for the subtle beauty borne naturally from the materials — something that gradually reveals itself as the dinner progresses.
Like cooking, it's not just about the final product but the beauty and excitement in the process along the way.
Instagram